Warner Bros is set to premier DC's newest big screen superhero Blue Beetle, on August 18th 2023. Blue Beetle is based on a secondary secondary superhero character, but which looks set to carve out its own special niche for competing against the MCU.
This 14th movie in the DC's Extended Universe (DCEU), Blue Beetle is also first Latino-led superhero movie, with Cobra Kai star Xolo Maridueña playing the role of Jaime Reyes, the boy who transforms into the Blue Beetle after an ancient/alien scarab like artefact fuses with his spine. This will be the first movie credit for Xolo. The latino superhero angle is sure to garner much applause, but the original lore itself features the character as the third Blue Beetle. This movie is also being noted for being a project which DC hasn't scrapped with some of the others.
The Official Plot Synopsis
As per the official movie synopsis- "Recent college grad Jaime Reyes returns home full of aspirations for his future, only to find that home is not quite as he left it. As he searches to find his purpose in the world, fate intervenes when Jaime unexpectedly finds himself in possession of an ancient relic of alien biotechnology: the Scarab. When this Scarab suddenly chooses Jaime to be its symbiotic host, he is bestowed with an incredible suit of armour capable of extraordinary and unpredictable powers, forever changing his destiny as he becomes the superhero Blue Beetle."
Scraping from the trailer
The trailer for Blue Beetle introduces us to the main character, Jaime Reyes, who becomes the titular superhero. He resides in a fictional city named Palmera and works in the hotel industry, which he finds unsatisfying. However, things change when he is asked to guard a box containing a mysterious bug/alien called a scarab. The creature escapes and bites Jaime's spine, causing him to transform into the Blue Beetle.
From the trailer, it appears that Jaime's superpowers include an advanced exosuit that protects him from harm and heightened vision that enables him to spot potential dangers. Since the movie depicts Jaime as a new superhero, it will likely focus on his journey of adapting to his new abilities and learning how to use them effectively. We see Jamie having his superhero transformation in front of his family, clearly something different from most other super hero, whose family and friends typically have no clue of the secret identity.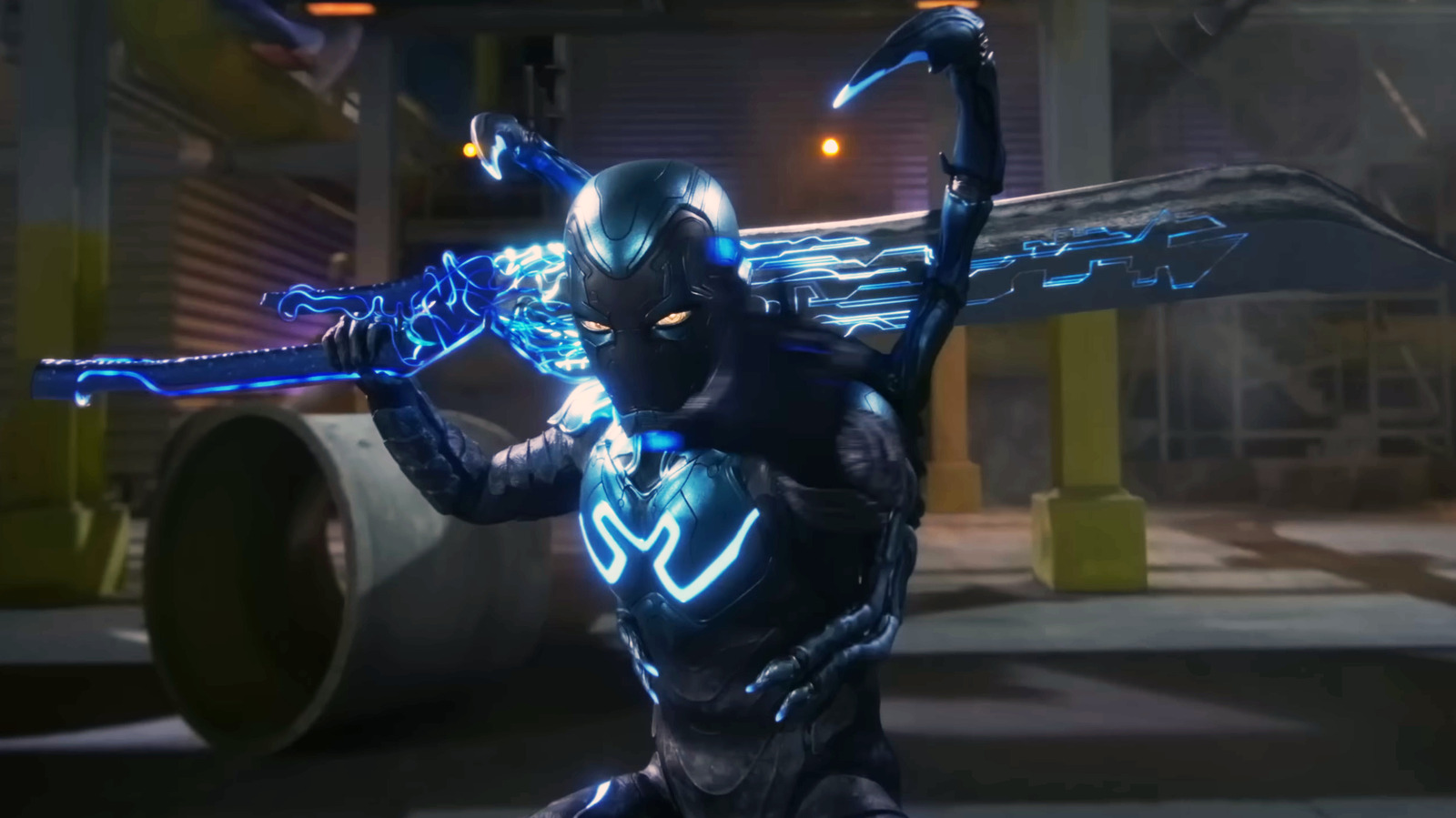 Building an authentic Mexican American family with a variety of accents and experiences seems to be an important part of bringing Jaime to the screen, and judging from the trailer, it appears they will get plenty of time to shine
Jaime is supposed to be the third Blue Beetle in the DC universe, and there are clues pointing to at least the previous Blue Beetle, Ted Kord. His sister Victoria Kord, who tried unsuccessfully to get the Scarab to work, will be one of the characters out to get the power back for themselves.
The Cast
Xolo Maridueña takes on the lead role of Jaime Reyes / Blue Beetle. Xolo is most recognized for his portrayal of Miguel Diaz in the popular Netflix series, Cobra Kai. Academy Award-winning actress Susan Sarandon joins the cast as Victoria Kord. Susan is well-known for her roles in acclaimed films like Thelma & Louise and Dead Man Walking.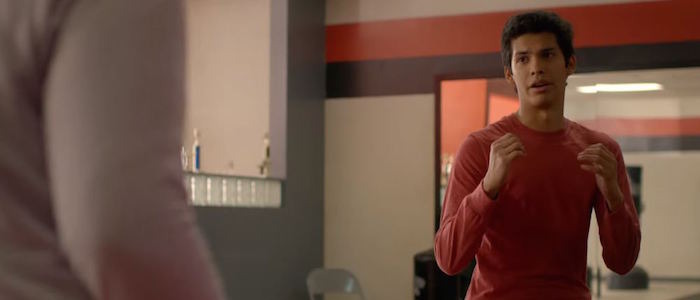 For the cast of Jaime's family, Adriana Barraza, known for her performances in films such as Babel and Amores Perros, portrays Nana, Damián Alcázar, who has appeared in films such as The Chronicles of Narnia: Prince Caspian and The Crime of Father Amaro, plays Alberto Reyes in the film. Elpidia Carrillo, known for her roles in films such as Predator and Salvador, takes on the character of Rocio Reyes. Comedian and actor George Lopez, famous from his eponymous sitcom, plays Uncle Rudy Reyes.
Bruna Marquezine, a Brazilian actress, plays Jenny Kord in Blue Beetle. Bruna has gained recognition for her work in popular Brazilian television shows like Women In Love and America. Raoul Trujillo, who has appeared in films such as Apocalypto and Riddick, plays Conrad Carapax (aka Carapax the Indestructible Man).
The Blue Beetle origins
The original Blue Beetle made his comic book debut in 1939 and was named Dan Garret. He was a police officer who gained superhuman abilities by ingesting Vitamin 2X, enabling him to combat crime effectively.
A revised version of Blue Beetle was introduced in 1964, where Dan Garret's character transformed into an archaeologist, with his powers derived from an ancient Egyptian scarab. This depiction was more in line with the modern Blue Beetle character we know today.
The second Blue Beetle was Ted Kord, introduced in 1966, who was initially a student of Dan Garret. While Ted Kord's character is not confirmed to appear in the movie, his influence can still be felt in several significant ways. Firstly, the trailer shows the Kord Industries building, suggesting that the organization's scientists were analyzing the mysterious scarab. Additionally, Susan Sarandon and Bruna Marquezine portray Victoria and Jenny Kord, respectively, which could indicate that Ted Kord might make a brief appearance in the film.
However, the most significant indication of Ted Kord's presence in the movie is the advanced technology seen in the trailer, which is reminiscent of Kord's technological inventions.
Jaime Reyes is the third and most recent incarnation of Blue Beetle, having been introduced in 2006.
While Blue Beetle may not be a typical "passing of the torch" storyline, it is still introducing Jaime as the new Blue Beetle in a distinctive manner. The movie is expanding the scope of the Blue Beetle mythos by intertwining Jaime's journey with the character's extensive history, including the connections to Ted Kord.
Blue Beetle is also benefiting from Xolo Maridueña's rising fame from his role as Miguel Diaz in Netflix's Cobra Kai. This advantage is a rarity in DC's film history, making Blue Beetle a unique and exciting addition to the franchise.
In Conclusion
According to reports, James Gunn and Peter Safran might include Blue Beetle in their long-term plans for the DC Universe. Gunn has also mentioned that the upcoming film will be "disconnected" from previous DC movies, which increases the likelihood of it fitting seamlessly into the studio's future endeavours. The exact shape and form of Blue Beetle's involvement in the DCU remain to be seen, but we surely will be booking our seats to catch this spectacle, and that the success of the movie gives us a future hope for the Blue Beetle for sequels as well!